Virtual Career Speaker Series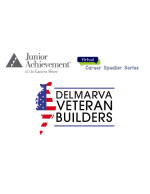 Delmarva Veteran Builders
Our first installment of the series features our local friends, Delmarva Veteran Builders. The VP of Business Development, Daniel Mills, sits down with us and gives us the inside scoop of the commercial construction industry.
View Delmarva Veteran Builders About Delmarva Veteran Builders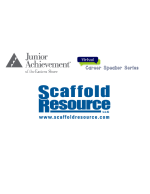 Scaffold Resource
In this Episode of our Career Speaker Series, we got to talk with Mr. Frank Plummer, Project Manager at Scaffold Resource. Mr. Frank tells us all about what scaffolds are and why they're important, teaches us to build our very own scaffolds, and shows you how to follow along with us! Grab some marshmallows, uncooked spaghetti noodles, and an adult, and let's get building!