Through Junior Achievement, students are Inspired by Experience
Author: Ricky Pollitt
Community Involvement
Published: Tuesday, 05 Jul 2022
---
Sharing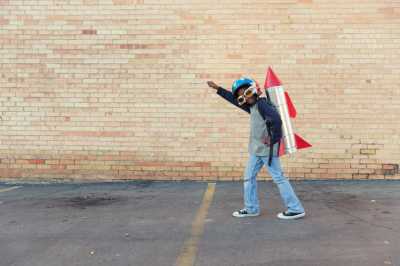 Image caption: Inspired by Experience
Junior Achievement's primary objective is to prepare students for the realties that await them outside the classroom.
Navigating a global economy, managing a budget, having the tools and knowledge to start a business, and feeling ready to enter the workforce are just the surface of Junior Achievement's mission.
What JA really hopes to do is inspire – inspire students to create a life that benefits themselves and others; a world that can be passed on to future generations that will empower more development and creation and leaves youth better equipped to succeed.
Inspired By Experience; three words that sum up the objective of the Perdue Henson Junior Achievement Center and all that Junior Achievement of the Eastern Shore yearns to accomplish.
When students enter the 25,000 sq. ft. facility, the goal is to inspire them through the experiences that await them, motivated to take the skills they learn and apply them to their future endeavors.
President Theodore Roosevelt said, "Believe you can and you're halfway there." But to accomplish just that, someone must be inspired. They must see how their beliefs of a successful, fulfilling life can be achieved by learning from programs and lessons offered by Junior Achievement.
Hands-on, interactive learning has been proven to have positive effects on youth. JA's three main pillars – financial literacy, work readiness, and entrepreneurship programs – align with national and state educational standards and are delivered to millions of students across the country. On the Eastern Shore, Junior Achievement reached nearly 15,000 students in seven counties over the past year.
JA alumni are more likely to earn a college degree, feel confident managing money, have career success, and start a business should they choose, according to research. A 2016 study done by Junior Achievement USA found 62% of JA alumni currently work in positions that are of manager status or above. Nearly a third of JA alumni credit Junior Achievement with influencing their career choice.
This is inspiration at work. This is Inspired By Experience.
Part of that factor is the countless volunteers that partner with JA every year to bring students its programs.
Community leaders, business owners, elected officials, retail managers, and college students are just some of the volunteers that dedicate their time to teaching lessons to students of all grade levels. The same 2016 study showed 20% of JA alumni work in the same field as a volunteer who taught them as a student, citing the volunteer's influence.
It's not just standard JA programs that influence our youth. Junior Achievement of the Eastern Shore holds multiple events aimed to give students a taste of life after schooling.
JA Inspire is a coalition of educators and industry leaders that brought nearly 3,500 students in 2022 to the Wicomico Youth & Civic Center for two days of face-to-face interaction and dialogue. Students saw the different businesses and organizations located in their own backyards and learned about the skills and requirements needed to succeed in each field.
Junior Achievement of the Eastern Shore also hosts an Agriculture Day, which introduces students to the agriculture business and the importance of farming, cultivation, and manufacturing.
In 2023, JAES will hold a Stock Market Challenge, showing high school students the fundamentals of stocks, the impact of world events on the stock market, long-term investing, and how investors make investment decisions and diversify their portfolios.
Pair this with the programs that will be offered at the Perdue Henson Junior Achievement Center – JA Finance Park, which teaches middle and high school students about personal finance and career exploration through 13 lessons of in-classroom instruction culminating in a day-long simulation at the facility, and JA BizTown, a fully interactive, simulated, free-market facility where students in 5th Grade become business leaders, consumers, and employees for a day – Junior Achievement of the Eastern Shore is finding new, creative ways to inspire our youth.
With all of these experiences, students will be inspired to pursue brighter futures.