Finance Park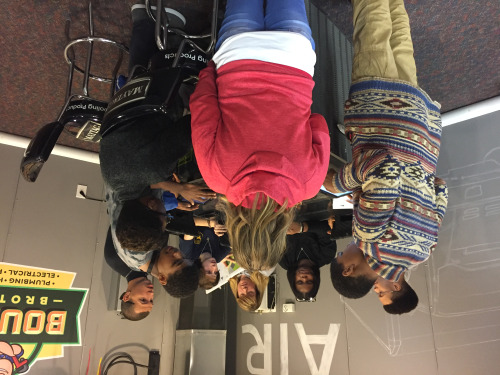 Welcome to Finance Park!
Finance Park is a Junior Achievement capstone program aimed at increasing financial literacy in students. JA Finance Park can happen two ways: either visit a physical location (which involves taking students on a field trip across the bridge or to Northern Delaware) or via a virtual simulation on a computer in the classroom. To begin the simulation, students are randomly assigned life scenario.
Some are 36-year-old landscapers with a spouse and two kids making $40,000 a year and others were single 25-year-old architects making $90,000 a year. Some will have
credit
card or education debt and some have poor credit scores. All of these factors impact the students' ability to obtain a mortgage or car loan. The simulation is also less than forgiving, throwing some students a curveball like a flat tire that they are required to fix.
The goal of the simulation is for students to understand budgeting and the importance of saving. Students first have to make a budget and set savings goals. After budgeting, they get to shop and put pencil to paper. Students have to purchase or rent a home, buy a car, pay for utilities, purchase car and health insurance. And, just like in the real world, all of these costs are impacted by the size of their family, the size of the house they picked, and the car they purchased. Maybe they thought $500 a month was realistic for their mortgage payment but after shopping realized they can't buy that huge two-story house they wanted for so little. They then have to go back and adjust their budget. It starts to really click in their minds that unnecessary expenses like buying clothing and eating out can add up quickly.